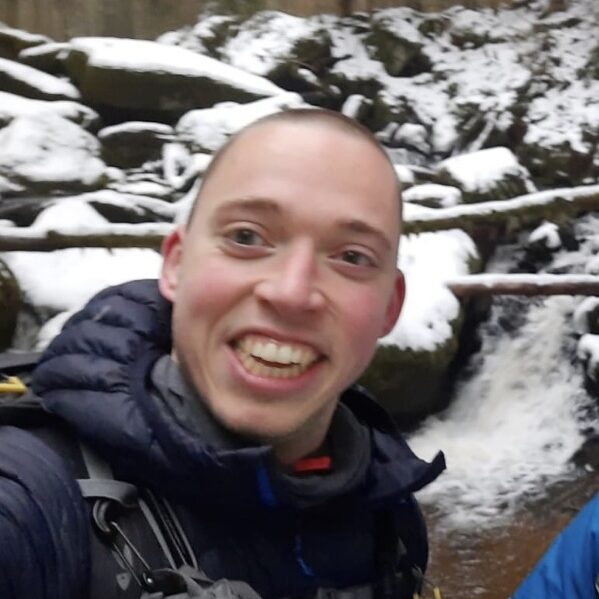 Robbert Sinon
Geschreven op 24 June 2022
When God is at work, it is always a great joy to witness the power that accompanies it. During a church service in the local community we were visiting, during the worship, we were asked to pray for each other. Specifically, to pray for healing in areas of our lives that needed it. While I was busy managing the sound for this church service, Ondřej, a young man from the congregation, placed his hand on my shoulder. In broken English, he spoke a prayer over my life. He concluded the prayer with a compliment, "The sound is really good today, thank you." I responded with some sarcasm and asked him if he was sure. The perfectionist in me is rarely satisfied when it comes to sound engineering. I decided to set the sound aside for a moment and asked Ondřej if he needed physical healing. He looked at me with surprise in his eyes, as if he were thinking, "How do you know?" He mentioned that the muscles around his left knee were causing him pain. The exact cause of the pain is still unclear to me as I write this, but what matters is what happened next.
I crouched down and placed my hands around Ondřej's left knee. As I did so, I suggested that we should pray for the pain and burden to be removed in the name of Jesus. I offered a brief prayer for healing of the knee and all the surrounding muscles. Suddenly, with my left hand resting on the kneecap, I felt the kneecap move back and forth a few times. I asked Ondřej if he felt it too. "Yes, I feel a warm glow in my knee," he responded. I clarified that it wasn't what I meant and asked him if he had moved his kneecap during the prayer. "No, no, I did nothing. Did it move?"
Indeed, it moved. I felt it going up and down in my hand. Somewhat surprised by what had just happened, I asked him to test his leg. Ondřej shared that he always experienced a lot of pain when going up or down stairs. He decided to try it on the staircase in the building. As the church service continued, Ondřej returned after a few minutes, laughing. This time, he had amazement in his eyes as he exclaimed that he had no more pain. It felt completely normal again. As I shouted "hallelujah," Ondřej raised his hands in the air and thanked God. What power there is in the name of Jesus, hallelujah!